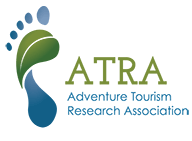 The 10th International Adventure Conference of the Adventure Tourism Research Association will be hosted by the University of Applied Management at the Adventure Campus in Treuchtlingen, Germany from the 7th to the 9th of June 2023. The conference invites academics, students and industry practitioners alike. The conference includes keynotes, parallel sessions and outdoor activities. It is a gathering of adventure enthusiasts who want to help shape our adventure tourism future.
Being-with and being well in nature: Our tentacular adventures
The idea of adventure is inevitably intensely human, socially construed, and stems from the very emergence of our species as it struggled to survive, to move and to procreate. For early humans, every day had elements of risk, and discovery, connection and understanding with a material and more-than-human world was essential. These simple ideas have informed conference themes emanating from an anthropocentric perspective for most of our past nine events. There have been lots of ideas about the benefits of careful risk-taking, of outdoor exercise, of adventure tourism's potential in benefitting remote rural, coastal and mountain communities. And, increasingly, the idea of outdoor leisure, adventurous and fast or slow, as a salve for many of the societal ills of our times: obesity, depression, heart disease, screen addiction and so forth. We therefore wish to draw some of these ideas together in this call for contributions to the tenth IAC.
We want to expand the notion of the 'being' in well-being, and also to reverse the term – hence, 'being-well'. However, implicit in being-well is a solid link to Haraway's (2015) challenges and critique of the Anthropocene and Capitalocene, and her insistence on the acknowledgement of a Chthulucene, which in some ways parallels Bennett's (2010) work on Vibrant Matters, in which she argues for an acknowledgement and embrace of a wider material world filled with agency – being-with.
Please take a look at the full call for abstracts to further explore the conference theme.
We welcome all forms of representation at the event, from performance (poetry, song, dance or whatever) to more traditional research papers and everything in-between.
Conference Sub-themes
Please think about the following sub-themes when submitting your paper:
Embodied practices – snow angels to white / wild water swimming
Materials, plasticities and affects in adventure
Inclusive practice in adventure – including the more-than-human
Beyond cognition: being-with via feelings, felt memories, senses and more
Conjoined materialities – wild foods and food in the wild
Spiders, spontaneous plants and beings in our worlds of adventure
Intimate immensities– the smallness of being human-in-the-world
Also consider our regular paper tracks:
Inclusive and accessible outdoor spaces
Inspiring outdoor learning
AI and adventure tourism
Positive Ageing and outdoor life
Nature protection and visitor management
Degrowth and adventure tourism
Wilderness and adventure therapies
Submission of Abstracts and Posters
Abstracts of 400 to 600 words (excluding references) are invited for peer review. Abstracts should clearly state the presentation objectives and findings, and explicitly identify which of the key themes that the presentation fits. The abstract should include: title, keywords, introduction, method, findings/discussion and conclusion. Inspiring conference posters are also requested from students and other researchers.
All abstracts should be submitted to farkic.J@buas.nl using the template provided. The deadline for abstract submission is March 31st, 2023.
Note: All accepted abstracts will be published in the conference book of abstracts, and will be available on the conference web page. There is also the possibility for some papers to be considered for post-conference publication – a special issue of the Journal of Outdoor Recreation and Tourism is being explored.
The conference will include activities in the afternoons on the 7th and 8th of June. The activities are included in the conference fee and are a great opportunity to network while out and about! You can sign up for the activities during the registration process soon. The following activities in the area are waiting for you:

Mountainbiking: Discover our local trails (Heumoedern Trails) and enjoy a guided tour by our partners RideTime. There will be tours for different skill levels.
Wakeboarding: At the Lake Brombach our partners from Wakepark Brombachsee will give you an unforgattable ride in their cable park. Whether you are a beginner or an expert, you will have a great time!
StandUp Paddle polo: Have you played SUP polo before? Pair up with two other players to play a three on three match in the SUP polo court and try to keep your balance and pass the ball at the same time.
Canoeing tour: The river Altmuehl is famous spot for canoeing trips. Enjoy the beautiful nature while paddling along this soft flowing river in a canoe or kajak.
Outdoor cooking course: Do you want to learn different ways of cooking over open fire? Come to our outdoor cooking class and get to know about different ways of cooking and preparing a four course menu.
Nature Hike: Go on a hike in the Altmuehl valley and learn about local fauna and flora. The area is popular for hiking holidays and has lots to offer.
Forest bathing: Let your soul take a relaxing bath in our surrounding forests. You will learn how to take in the beautiful nature with all your senses and get some immersive time in the woods.
Bouldering: Our bouldering gym has many different boulders on offer, both for beginners and experts. You can stay at the venue and climb as long as you want. There will be someone to give you tips and help you if necessary.
The conference will take place at the Adventure Campus in Treuchtlingen. The adventure campus is the base camp for the adventure courses of the University of Applied Management and also an outdoor centre and seminar hotel. The campus offers 6 seminar rooms, a cafeteria, a bouldering gym, a bar, a park area and also accommodation. So pretty much everything, apart from some activities, will happen at the adventure campus with lots of opportunities for networking and activities.
The Adventure Campus offers accommodation in single rooms and a few double rooms. Accommodation will include a continental breakfast buffet. You can book your room directly at the conference venue. Just get in touch with info@adventure-campus.com and send your Name, Address and any helpful informations. Book your room now. If you have special requirements, questions or need help with your booking, please do get in touch with the Adventure Campus.
✈ by plane
You can either fly into Munich or Nuremberg, and then take a train to Treuchtlingen.
🚅 by train
Treuchtlingen can be reached by trains from many destinations within Germany. It is situated on the trainline between Nuremberg and Munich. It is a 15-minute walk from the station to the campus. Please be aware that the last part is uphill.
🚗 by car
The B2 between Nuremberg and Augsburg goes past Treuchtlingen. Do take the exit "Treuchtlingen" and follow the signs for Hochschule Adventure Campus. There is free parking available at the campus.
Follow this link to find more information about getting there. Please be aware that this page is in German and has to be translated by your browser, if necessary.